Premium, Long-Form Journalism

Independent, No Advertising!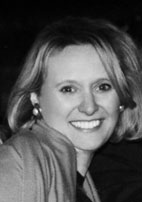 WRITER
Tilar J. Mazzeo
Tilar J. Mazzeo is the New York Times bestselling author of several books on women, war, and luxury, including The Widow Clicquot, The Secret of Chanel No. 5, The Back Lane Wineries of Napa, The Back Lane Wineries of Sonoma, and, most recently, The Hotel on Place Vendôme.  
Tilar was born in the Florida west coast town of Port Charlotte, but grew up in picturesque Camden, Maine. In 2014, she emigrated to Saanichton, British Columbia, following her February 2013 marriage to Professor Robert Miles, chairman of the Department of English Literature at the University of Victoria, whose teaching interests include 19th-century English and American Romanticism.
Tilar has taught writing, literature, and literary/cultural theory at Colby College in Waterville, Maine since 2003, specializing, among other areas, in narrative non-fiction (especially historical biography) and the cultural history of Europe during the Second World War.  Her writing exercises have been published in venues including Write Now! and Creative Nonfiction for Everyone (on DVD with The Great Courses). 
Tilar also spent a number of years as a writer and teacher in New York City and in California, where she developed an expertise in wine and, later, scent.  She continues to write on North American wines for the international press, including Food & Wine magazine.
Exploring cultural icons
Her works of narrative nonfiction largely explore the stories behind cultural icons. In 2009, HarperCollins published Tilar's book titled The Widow Clicquot, a New York Times bestselling business biography of the visionary young widow who built a champagne empire.  One year later, they published her book, The Secret of Chanel No. 5, an unauthorized biography of the world's most famous perfume. 
In her most recent book, The Hotel on Place Vendôme, a history of the Hôtel Ritz in Paris during the German occupation, Tilar's interests in France and the Second World War coincide.  Based on research conducted in Paris, London, Washington, D.C. and Berlin, The Hotel on Place Vendôme is the story of the diverse people who spent the occupation living cheek-by-jowl in rarified grandeur and, for many, in constant danger. 
She is currently working on a new biography of the Holocaust-era heroine Irena Sendler, who saved more than 2,500 Jewish children from the Warsaw Ghetto and is often called "the female Schindler."  Irena's Children will be published in 2016 by Gallery, a division of Simon & Schuster.
For more information on Tilar and her books, see her website at www.tilar-mazzeo.com or follow her updates on Twitter @tilarmaz.