Premium, Long-Form Journalism

Independent, No Advertising!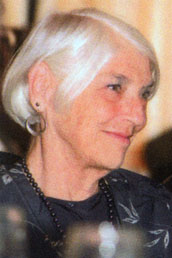 WRITER
Ann Weinstein
It was love at first read in 1958 when I discovered Saul Bellow's Dangling Man as an undergraduate at Sir George Williams University (which merged with Loyola College in 1974 to become Concordia University). Published 14 years earlier, Bellow's first novella spoke for and to me. I was in my mid-30s at the time, and I shared his philosophy of life and preoccupation with what it means to live properly, to be a mensch — a person of integrity and honor — in an impersonal, immoral and faithless world.
A decade later, when I chose to do my master's thesis in English Studies at the Université de Montréal on his writing, I got so carried away that I ended up analyzing his first seven novels.
My thesis was the size of a doctorate — 297 pages — and became the basis of my being hired in the Faculty of English at Dawson College, where I taught English literature for 20 years between 1972 and 1992. I always made sure to include one of Bellow's books in my most popular course, Short Modern World Fiction.
I became known as a "Bellowphile" or Bellow maniac since I reviewed and gave talks at local libraries, synagogues and cultural centres on all 14 of Bellow's novels, plus other great American Jewish writers.
I also had the good fortune to have my first submission accepted by the Saul Bellow Journal, a "rigorously peer-reviewed journal" in publication since 1981 which accepts only articles that are "original, carefully researched and properly documented…."
The Montreal connection
My reviews of Saul Bellow's literature were also published by Studies in American Jewish Literature; Midstream, a quarterly journal dealing with Jewish life and culture; The Senior Times; and Canadian Jewish News.
In 1986, I was a presenter at the Saul Bellow International Conference held in Haifa, Israel. It was there that I met Bellow scholars such as Martin Amis, Allan Bloom, Dan Walden, Leila Goldman and Gloria Cronin, all of them involved with the Saul Bellow Journal.
One summer, more than two decades after I first discovered his writings, I found myself "commanded" to trace Bellow's Canadian roots, but failed to get the cooperation of family members or his former neighbors in Lachine, the Montreal-area municipality where he was born. He and his family moved to Chicago in 1924 when Bellow was 9.
In 2007, my memoir titled Me and My (Tor)Mentor: Saul Bellow was published, dealing with the dozen times I met him and the impact his writings had on me.
Every time I think my Bellow days are over, someone or something comes along, stimulating me to write again. Such was the case with the April 2013 publication of Saul Bellow's Heart: A Son's Memoir, written by his son Greg.
Editor's Note: Readers interested in learning more about Ann Weinstein's amazing journey from housewife to world-class scholar on the works of Saul Bellow should read our June 2013 posting in Notes From The Editor.