Premium, Long-Form Journalism

Independent, No Advertising!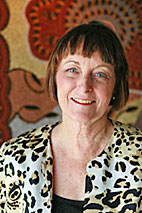 WRITER
Margaret Somerville
Margaret Somerville holds professorships in both the Faculty of Law and the Faculty of Medicine at McGill University, Montreal. She is Samuel Gale Professor of Law (the first woman in Canada to hold a named Chair in Law) and the Founding Director of the McGill Centre for Medicine, Ethics and Law. She plays an active role in the worldwide development of applied ethics, in particular the study of the wider ethical and legal aspects of medicine and science.
Margaret graduated, with distinction, in Pharmacy from the University of Adelaide (1963); in Law, with First Class Honours and the University Medal, from the University of Sydney (1973); and was awarded a Doctorate in Civil Law by McGill University (1978). She has received seven honorary doctorates from universities in Canada and beyond.
Elected a Fellow of the Royal Society of Canada in 1991, she is the recipient of many honours and awards, including:
the Distinguished Service Award of the American Society of Law and Medicine (1985)
the Pax Orbis ex Jure Gold Medal of the World Jurist Association for support and dedication to the cause of world peace through law (1985)
the Order of Australia (1990) in recognition of her international contribution to law and bioethics. She was chosen by an international jury as the first recipient of the UNESCO Avicenna Prize for Ethics in Science (2003).
A broad intellectual range
In 2006 she delivered the CBC Massey Lectures, published as a book, The Ethical Imagination: Journeys of the Human Spirit (Anansi 2006). Her other books include The Ethical Canary: Science, Society and the Human Spirit (Penguin 2000); and Death Talk: The case against euthanasia and physician-assisted suicide (MQUP 2002).
Margaret has an extensive publishing and speaking record, both nationally and internationally, on a very broad range of issues, communicating with large audiences, especially through television and radio, on topics that raise complex legal and ethical problems for society. She is deeply committed to the public's right to be involved in the decision-making which shapes our society and is especially interested in the role that scientific and medical research and technology play in the formation of societal values and paradigms.
Margaret, a dual Australian-Canadian citizen born in Australia, has lived in Montreal since 1975, but still considers herself to be a "girl from the Aussie Bush."