Premium, Long-Form Journalism

Independent, No Advertising!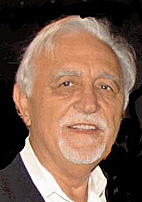 WRITER
Jacob Asher Singer
Jacob Asher Singer was born in 1935 near Johannesburg. After attending the Potchefstroom High School for Boys, he studied pharmacy at Chelsea Polytechnic in London, England. He was a practicing pharmacist in South Africa for the next 25 years.
Although Jacob was not politically active, he met and knew many active players on both sides of the political fence. When in 1984 he was threatened by the security police for withholding information about protesters opposed to apartheid, he encouraged his children to immigrate to Canada, and once they had established themselves, he and his wife, Evelyn, joined them in 1992.
His first book, Brakenstroom, published in 2000, is a collection of short stories about life in Potchefstroom, a small town 72 miles west of Johannesburg where he and his wife brought up their three children in a beautiful Cape Dutch style home with a garden full of fruit trees and a swimming pool. The idea was to make home life pleasant and safe for their children and their children's friends in order to keep them away from the gun violence in Johannesburg.
Children and guns
But he tells readers in his BestStory analysis about the gun culture of South Africa that he bought his son and two daughters their own Beretta pistols when they turned 16 and had them take lessons on how to use them. He insisted that they always take their weapons with them whenever they left Potchefstroom to attend university in Cape Town or Johannesburg. Gun instruction is something all white parents in South Africa teach their children, he says.
So it came as no surprise to him when Olympic sprinter Oscar Pistorius filed an affidavit at his 2014 murder trial that he was "acutely aware" of violent crime in South Africa and that he always kept his firearm, a 9-mm Parabellum, under his bed when he went to sleep at night. Jacob says that is the norm for white South Africans.
Jacob's long journey to becoming a published author has taken him from his profession as a pharmacist to condominium developer to research analyst for stock brokers, to futures trader and, finally, to investment adviser.
In 2011, he published his second book, The Vase with the Many Coloured Marbles, a true story about a woman named Emily Kleintjies, born into a Cape Town coloured family, who jumped the racial barrier and raised her daughter Marla O'Neil as a white. The book shows the tragedy of South Africa during the apartheid era.
Today Jacob writes technical analyses of stocks and commodities under the pen name Koos van der Merwe and is busy working on a fourth book.