Premium, Long-Form Journalism

Independent, No Advertising!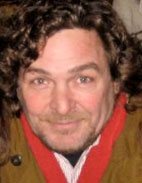 ILLUSTRATOR
Don Royer
Born just outside Edmonton, Alberta, Don Royer is a well-travelled and respected creative director and professional cartoonist who has lived across Canada, including Vancouver, Saskatoon and Montreal, which he now calls home.
Don studied painting and life drawing at Montreal's Ahuntsic College, Dawson College and the Visual Arts Centre before being awarded a scholarship and moving to Los Angeles in 1997 to study art, life drawing and classical animation. 
In L.A., Don studied during 1997-98 at the Bridges Institute of Visual Arts in Santa Monica. From 1998 to 2001, he received another scholarship to study at the Animation Institute of Los Angeles.
While in the U.S., he did contract work on the FOX Kids account and for Nestlé and Warner Brothers. In 2002, he moved back to Canada, settling for one year in Vancouver before moving back to Montreal, which he calls "friend" and "home."
Perhaps it's the Quebecois joie de vivre that beckons him. Even work in Quebec can be colorful, he says, recounting one assignment he had in the mid-90s as creative director of a large demonstration against taxes on liquor, which in Quebec could be as high as 83 percent.
The one-day demonstration tied up traffic for several hours in downtown Montreal, after which the demonstrators broke for a good-natured picnic lunch. The demonstration, dubbed 83/17, made the front pages of newspapers across Canada and the CBC's national newscast led off with the anchorman intoning: "Montrealers know how to put on a demonstration!"
Creative and original
Aside from creating artwork in favour of lower taxes on booze, Don loves the challenge of creating high-end advertising campaigns and brochures for corporate clients. Then, of course, there is that special place in his heart for cartooning and illustration, which is just plain fun.
Speaking of fun, he loves teaching school children the fundamentals of cartooning because he says it helps them learn to focus and it teaches them the importance of being creative and original.
Among his favorite illustrators are Gary Myer, his painting and perspective teacher in L.A., and his good friend Steve Rabatich. He also admires the work of Frank Frazetta, J. C. Leyendecker, Norman Rockwell, Disney and the character design for the film Mulan.
His pet peeve as a graphic designer? Clients who think that "more is more" and don't understand that negative space can work to their advantage. Don is usually able to exude his considerable charm and tact in convincing the client that when it comes to art "less is usually more in most cases."
www.donaldroyerdesign.com